Product Catalog
N2B-600P Series Intelligent Power Measurement and Control Instrument
Product Categories:
Other services

product description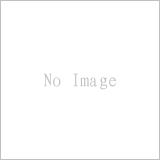 Intelligent power measurement and control instrument
Intelligent power measurement and control instrument has accurate power parameter measurement, perfect data analysis capabilities, programmable remote alarm, programmable analog output, programmable digital input, maximum / minimum recording, and sub-harmonic measurement. Various types of intelligent power distribution systems, intelligent switch panels, power distribution automation systems, intelligent building systems, and internal energy measurement and management assessments.
N2B-600P series intelligent power measurement and control instrument is a "universal" network instrument, which can provide various measurement functions required for monitoring electrical equipment including voltage, current, active power, reactive power, frequency, electrical energy, etc. By expanding different modules, it can meet the complex needs of various occasions.
main feature
Accurate power measurement with a maximum accuracy of 0.2
Electric energy measurement function, with active and reactive energy pulse output function
Support harmonic 2 ~ 31 order harmonic measurement and harmonic rate analysis.
Easy installation, panel mounting with four mounting clips, no tools required
The large dot matrix LCD display is easy to read, and the display content is rich.
Technical Parameters
Measurement characteristics

Three-phase AC power monitoring

Measurement accuracy

Current and voltage

0.2 grade

Power, power factor

0.5 grade

frequency

0.01Hz

Active energy

0.5S level

Reactive energy

1.0 grade

Input voltage characteristics

PT

Up to 9999.9 can be set

range

Input: 0 ~ 600V / AC (LL)

Measurement: 20V ~ 400V / AC

Allowable overload capacity

800V (LL)

Input power

≤ 0.2VA

Frequency measurement range

45 ~ 60Hz

Input current characteristics

CT

Up to 9999.9 can be set

Secondary range

Input 0 ~ 5A

Measurement : 10mA ~ 6A

Allow overload

Continuous current 10A

impedance

< 0.1 Ω

Input power

≤ 0.2VA

Auxiliary power

AC and DC power supply

AC 85 ~ 265V

DC100 ~ 250V

Power consumption

≤ 5W

communication

Interface Type:

RS485

Protocol

Modbus-RTU

Baud rate

1200-38400 (can be set)

Address range

1-255 (can be set)

Data Format

N, 8,2 / O, 8,1 / E, 8,1 / N, 8,1

Parallel limit

More than 32 units need to be connected

Applicable environment

Normal working temperature

-10 ºC ~ 55ºC

storage temperature

-25 ºC ~ 70ºC

Humidity

RH95% non-condensing

Dimensions and weight

Dimensions

96mm × 96mm × 134mm

Weight

0.5kg

power supply

Auxiliary power

AC 85-265V 50 / 60Hz

DC 100-250V

Power consumption

<5W
company name:

Nanjing Nanzi Power Meter Co., Ltd.
contact address:
J Building, No. 8 Xinghuo Road, Nanjing High-tech Development Zone